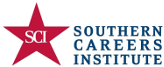 Software Developer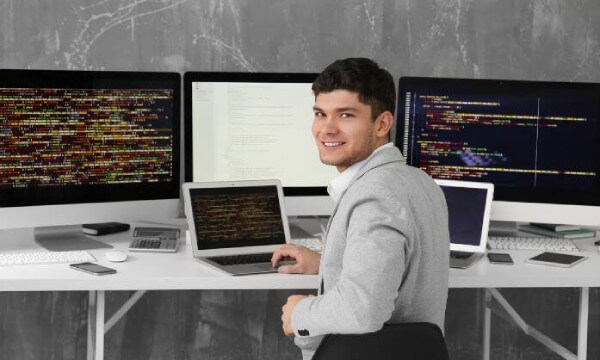 Online Software Developer Courses Prepare You for a New Career as a Software Developer with SCI-tech Academy.
Software Developer is one of the most sought-after jobs in the US. U.S. News & World Report has it as the #1 job for 2019 based on several factors including employment rate, salary and stress levels.1 The Software Developer program offered through the partnership of Woz U and SCI, can get you started in this ever-changing, in-demand and exciting field. There are multiple languages available and we will work with you to personalize the curriculum based on your needs. You will learn to code from scratch, develop front-end foundations and incorporate back end services. You'll set up databases and cloud deployments, as well as learn to create fully functioning web applications including APIs. By the end of the program, you will have the confidence in being able to work in all aspects of web application architecture using the latest in technologies and tools. Choose our structured online program. Classes are 33 weeks.
I WANT ANSWERS!
Fill out form to get all your answers by email
Certifications & Skills
Coding from Scratch: Learn foundations of HTML, CSS, and JavaScript and how to record and share progress with Git.
Front-End Foundations: Create robust web apps and code structure for large, client- side web projects.
Front-End Frameworks: Learn front-end best practices and Single Page Web Applications (SPA) with either React or Angular frameworks.
Database Foundations: Learn how to design, store, and manipulate databases. Students will work with both relational (SQL) and non- relational databases.
Programming Foundations: Understand programming principles of chosen career path. Learn language-specific concepts in Java, C#, Ruby, or JavaScript.
Back-End Foundations: Create server-side web apps and services with choice of Express, ASP .NET, Ruby on Rails, or Spring.
Mobile Apps: Explore Responsive Design principles and create a mobile- first experience to be used on mobile apps (iOS/Android).
Agile Project Management: Manage software projects & teams, learn roles and responsibilities as well as the Software Development Lifecycle (SDLC).
Deployment: Understand the process and benefits of deploying a web application to a cloud hosting provider.
Group Project: Build a full-stack application as an Agile Project Team followed by a presentation in front of family, friends, and employers.
&nbsp
Software Engineer
Computer Programmer
Web Application Developer
Web Developer
Software Developer
Accredited
We are accredited by the Council on Occupational Education (COE) and approved by the Texas Workforce Commission (TWC).
*Based on graduates from July 1, 2015-June 30, 2016 who were placed in their field or a related field in accordance with reporting guidelines for the Council on Occupational Education.
For more information about our graduation rates, the median debt of students who completed the program and other important consumer information, please visit https://scitexas.edu/admissions/.